What are Vascular Birthmarks?
More than 10 out of 100 babies have vascular birthmarks. These are made up of blood vessels bunched together in the skin. They can be flat or raised with pink, red or bluish discoloration.
The most common types of vascular birthmarks are port wine stains (PWS) and hemangiomas:
Port wine stains appear at birth. They are formed most often on the face, neck, arms or legs. Overtime, left untreated, port wine stains may thicken and develop bumps. Port wine stains do not resolve untreated and last a lifetime.
Hemangiomas generally become visible within the first few weeks after birth.
The Laser & Skin Surgery Center of Northern California's physicians are considered top experts in their field when it comes to Vascular Birthmark Laser Treatments in the Sacramento region.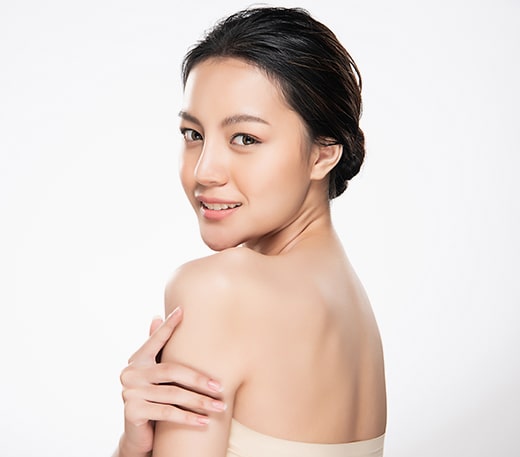 Treatment
Laser treatment of port wine stains is FDA-approved. Treatment should begin as early as possible for best results. Multiple treatments are generally required. Our center has several lasers that are beneficial fortreatment of vascular birthmarks.