We value YOUR FEEDBACK AND OPINIONS!
We encourage you to share your personal experience with the Laser & Skin Surgery Center of Northern California. Your feedback will help others in the community make more informed decisions when choosing treatment providers.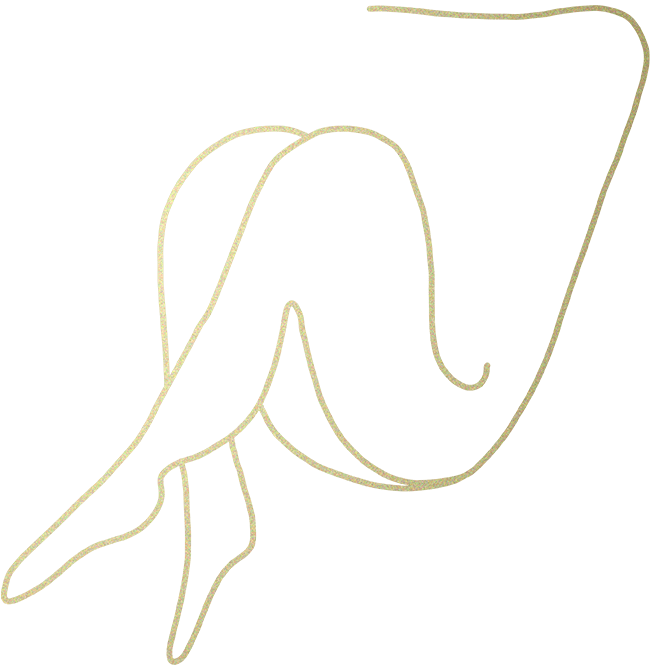 Jinlin X.
I had my doctor consultation with Dr.Silva (Susan), and laser hair removal consultation with Judy. They are wonderful! Both knowledgeable, experienced, and willing to share their knowledge. Most importantly, the doctor keeps up with the latest literature!
Many people said there's no way to help keratosis Pilaris, which is also called chicken skin, but there is! In last 15 years, there's tonS of studies that suggest the laser hair removal and other kinds of lasers could help this condition. And thanks to Dr. Silva, she did point out those options, and gave me really good advice. She also gave me tips on skin care routine. Speaking of laser hair removal, this place is by far the most professional place in Sacramento area. I did a lot of research before I came.
For people who have darker skin, (4,5,6 on Fitzpatrick scale), mostly Asian and African descendants, you need to be really careful when you do laser hair removal because epidermal melanin can interfere laser absorption, but longer wavelength laser can weaker melanin absorption rate which is the best for people who have darker skin tone.
Basically, laser hair removal is more likely to cause hyperpigmentation on people who have dark skin tone than people who have lighter skin, but longer wavelength laser can minimize this issue. And this place is the only place that has 1064nm laser(longer wavelength laser) as well as American board certified dermatologists in Sacramento and Davis area by far.
They do also have diode laser and alexandrite laser for people who have lighter skin. Keep yourself away from sun exposure before hair removal! Wear darker pants, or even sun protective pants. I wear coolibar pants that have SPF 50. The consultation is expensive, but it saves me more money because the doctor is so honest and knowledgeable! Highly recommended!
TATUM. A
Thank you so much for being the very best! At each visit, you treated me with such kindness and were so generous in helping prepare me for my big day! Our wedding day was absolutely perfect and I felt so beautiful! Thank you for helping me look and feel my best!
SHAILA M.
I love this place! From the moment you walk in you receive kind and caring service. I was taken back right away. They were genuinely caring and offered several options. What I loved the most is that they really take the time to listen and help you find what's best for you. They made sure I had all my questions answered and invited me to call anytime with additional questions. I have been to several places and this the only place that had a true answer to my issue. Thank you guys so much. I will definitely be coming back and I will highly recommend this great find!!
CATHERINE M.
I have been seeing Dr. Kilmer for years. My needs were not just aesthetic but involved repair as well. She never failed to offer me excellent unbiased opinions. My outcomes have been very good indeed. Thank you Dr. Kilmer.
LUCAS H.
Dr. Kilmer and her team are absolutely amazing. I went in with lumps, bumps, discoloration … at my wits end with my mid-life hormonal face, neck and chest. We found solutions! They're amazing!
MARIA Y.
Staff are very friendly. The doctors and nurse practitioner very personable and accommodating. They are very ethical people. Would let you know the truth about your case.
KAREN C.
I absolutely love this office! I am always greeted warmly, seen on time and given the very best of care! I am informed of the latest products and treatments and offered samples to try. Dr. McClaren is the best and I adore her. She's smart, brave and perseveres until she finds the answer. I will never go anywhere else.
VERONICA C.
Dr. Zhuang and her staff have always been kind and sympathetic to my needs. This is a wonderful place to have any cosmetic needs fulfilled. I wouldn't go anywhere else.
DEBRA R.
It's a lovely facility. Everyone was very nice, they got me in right on time, all my questions were answered, and I was directed to the skincare products I needed.
DIANE M.
Dr. McClaren is terrific; very reasoned approach. Been going here for years, with consistently natural looking results.
RINA M.
I have been coming here for the past 6 years now and I have never had a disappointing experience! I have enjoyed their staff and my doctor (Dr. Marla McClaren) is so charismatic which is very refreshing these days! She brings such a pleasant experience and so much comfort when in doubt. She is absolutely hands down a wonderful caring Doctor who truly enjoys what she does. I have referred several friends and family members here and they all seemed very pleased to have gone. On top of it all, Laser & Skin Surgery Center has always honored they referral bonus program by sending me discounts through the mail when I do refer individuals over. I highly recommend their services to others since they have always demonstrated great core values across the board (integrity, respect and kindness).
ERIN T.
Never gone here for anything but Botox, but the staff is friendly and Dr. Silva is GREAT! I have great and lasting results.
NAOMI P.
I love this office. The entire staff and doctors are so friendly and helpful. I never feel pressured to buy products or additional procedures. I've been coming here regularly for over 8 years and seeing Dr. Susan Silva. Dr. Silva is a master at Botox injections. She gives me a refreshed, natural look. I have had Botox many other places and this is by far the best. I will agree it's not the least expensive place for injectables, but it's the best. You get what you pay for!
CINDY W.
I love the care that I receive at your office and I am happy to refer friends and family should they be in need of dermatologic services. Dr. Silva is delightful, I always appreciate her wonderful bedside manner and trust her implicitly.
THERESA Z.
I've been a patient of Dr. Chotzen's since 2009. She and her staff are professional, courteous and have given me great results in laser hair removal, laser rosacea treatment and dermal fillers. Highly recommended!
MELISSA S.
I've been getting Botox treatment with Dr. Vera Chotzen for the past 10 years. She does an amazing job and very little pain. I highly recommend her!
HEATHER B.
When we first visited your clinic, we were so overwhelmed and fearful of what the future held for our daughter. We were given an incorrect diagnosis and told there was nothing we could do to help the rapidly growing birthmark on our daughter's face that was affecting her eye's health. You were our answer to a mothers prayers. You gave us hope and entering your office was like breathing in a breath of fresh air. You were hope giving, encouraging and we are so grateful to you. Thank you for your support and guidance in caring for our daughter. You've made all the difference in those early days of her life. You guided us and encouraged us to go in the right direction. Thank you!
MARGARET J.
Thank you to you and your wonderful staff for all you have done for me! I appreciate your professionalism, nurturing and supportive treatment every time I come in. This has been, and continues to be, a very interesting and exciting journey to being and feeling the best I can.
MELANI R.
Dr. Kilmer and her staff are simply outstanding. Very kind and empathetic nurses, extremely knowledgeable doctors. I know I'm in good hands at her clinic which is why I drive all the way from Southern Marin to see her! Highly recommended!
CYNTHIA S.
Dr. Kilmer and her professional staff have served my dermatological needs for 20 years. Their offices are beautiful and conveniently located with plenty of on-site parking. They have state of the art equipment and the most incredible staff I have ever met in any medical facility anywhere in the world. I highly recommend this organization.
AMBER W.
This place is fantastic. Never wait past your appointment time, all the staff is nice and wonderful bedside manner. They offer rewards and discounts towards treatments. I can't wait to go back.
KAREN J.
"I've been seeing Dr. Susan Silva for over 16 years. The kindness and high level of care provided by the staff and doctors is beyond expectation. You feel like you are part of a family at Laser and Skin Surgery Center."
STACIE R.
"Dr. McClaren has been treating me for about 8 years. I value her honesty, professional input, and really fantastic personality. no matter what I am having treated, from skin disorders to botox, she is comforting, efficient, and trustworthy. I have also had nothing but positive experiences with nurses and support staff. Everyone is great!! I cannot recommend this place highly enough. They could give classes on how a great small business is run!"
TRACY C.
This is a fabulous facility and the facial treatments excellent. I have been seeing Dr. Chotzen for more than a year and recommend her highly. We develop a treatment plan at the beginning of every year based on my goals to look refreshed and age gracefully. The office runs efficiently and smoothly. The staff is very friendly and helpful in providing information about new cosmetic procedures and guidelines. This is one the best presents I give to myself.