Sagging skin is a natural part of the aging process. Collagen and elastin production slows down with age. Harmful UV rays of the sun damage skin cells and break down the skin's elasticity. As collagen breaks down in the skin and is not replenished by the body as readily, the skin begins to sag.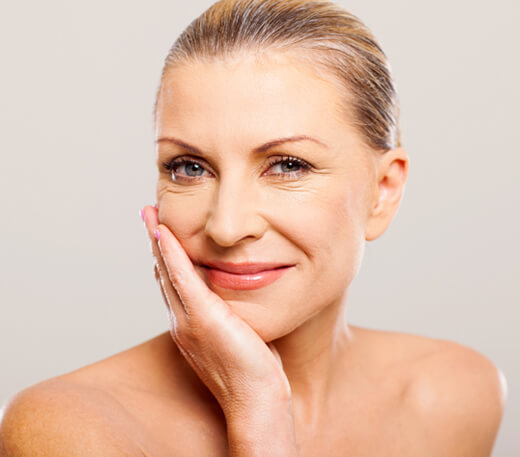 There are several different options for skin tightening for the face and body. 
Laser resurfacing, such as Fraxel, and C02, works by removing the top layer of skin and heating layers underneath to promote collagen production, which stimulates skin in the treatment area to heal in a smoother, more even appearance. 
Ultrasound Devices such as Sofwave and Ultherapy use ultrasound energy below the surface to stimulate the body's creation of new collagen. 
Radiofrequency devices such as Evoke, Thermage, and Microneedling with RF Technology, heat the deeper, collagen-rich layers of the skin. The applied heat causes collagen to contract and encourages new collagen to start growing.
Dermal Fillers. Synthetic fillers like Sculptra and Radiesse use man-made items such as calcium microspheres to add volume and structure to hand, chest, arms and legs
Medical Grade Skincare and skin-firming creams that contain a retinoid can help the body make more collagen.