In our mid-20s, collagen and elastin begin to break down, causing our skin to wrinkle. Sofwave is a new, clinically-proven, non-invasive approach to rebuilding collagen and improving facial lines and wrinkles.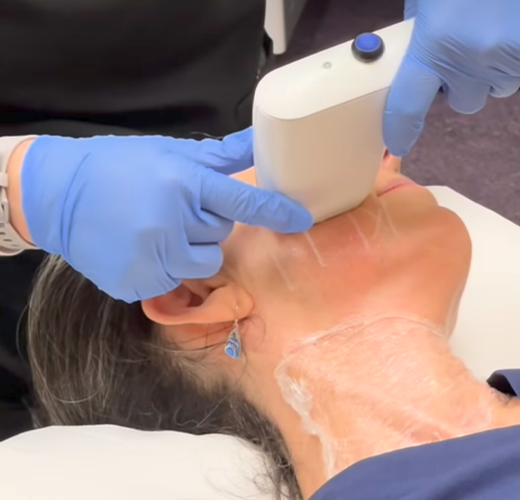 Using proprietary Synchronous Ultrasound Parallel Beam Technology SUPERB™, energy precisely passes through the skin's surface (the epidermis), heating the mid-dermal tissue at just the right depth and temperature to rejuvenate collagen fibers and improve the overall appearance of aging skin.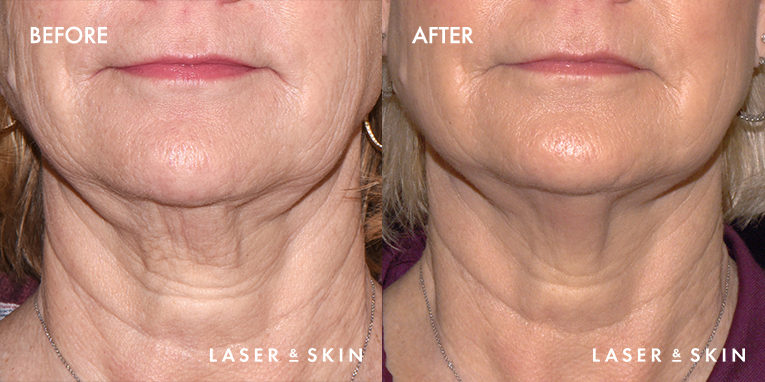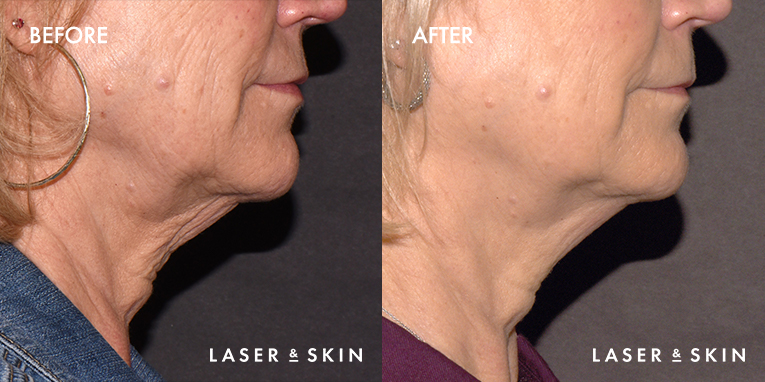 Most patients return to their regular activities immediately following treatment. No special care is required afterward, aside from basic skin maintenance and sunscreens as part of a regular skincare regimen.
Frequently Asked Questions
How long does it take to see results?
Immediate results can be seen as soon as 1 week following the treatment. However, the collagen regeneration process can sometimes take up to 12 weeks, so patients are expected to see ongoing improvements in the 3-month period after their treatment.
What does the Sofwave treatment feel like?
As the ultrasound energy is delivered, patients may feel warmness of the skin. Treatment is comfortable simply by applying a topical anesthetic cream just prior to the treatment. Following treatment, there are no sensations and there is no need to apply special care on the skin. Patient may resume their daily care immediately post treatment.