Scarring is a part of the healing process after an injury. The scar's appearance and treatment depend on multiple factors, including the depth and size of the wound, its location, and the patient's age, sex, ethnicity, and genetics. There are several types of scars, including
   Keloid scars:

Resulting from an overly aggressive healing process, these scars extend beyond the site of the original injury. They may hamper movement. They are most common among people with dark skin.
Contracture scars:

These scars form on burned skin. As they tighten, they can impair movement. Scarring also goes deeper, affecting muscles and nerves.
Hypertrophic scars:

These are raised, red scars similar to keloids but do not go beyond the boundary of the injury.
Acne scars: Scars can range from deep pits to those that are angular or wavelike in appearance.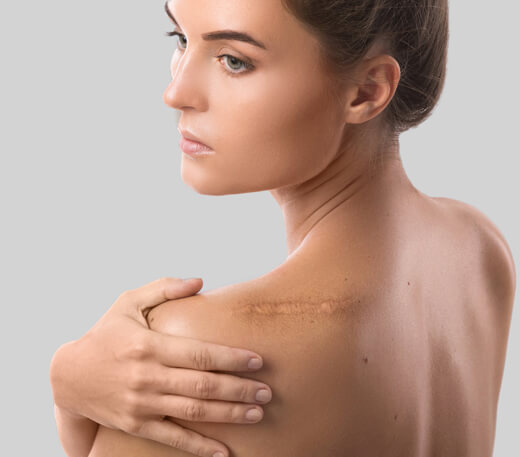 Procedures
Aesthetic Services
Microdermabrasion

Chemical peels