TruSculpt flex is a muscle-sculpting device that offers personalized treatments based on patient fitness level, shape, and goals. Only truSculpt flex with Multi-Directional Stimulation (MDS) deploys a unique method of electrical muscle stimulation to target specific muscle groups using three treatment mode options, covering the largest treatment area in the body sculpting industry.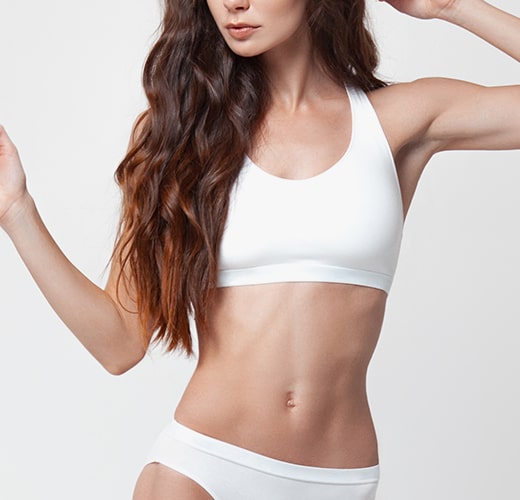 Unique delivery of direct electrical muscle stimulation to treat specific muscle groups using three treatment mode options. Low energy levels achieve deep muscle contractions at high intensity via a proprietary handpiece design with truGel. The treatment mode options simulate different workouts by replicating intensified twisting, squat, and crunch actions.
There is no recovery time or downtime needed after truSculpt flex. Patients can resume regular activities immediately after treatment. You may feel a mild tingling sensation and some muscle soreness, similar to what you would feel after a workout.
Frequently Asked Questions
What are the stages Of TruSculpt Flex BODY SCULPTING?
Three stages cycle through your TruSculpt Session:
Stage one: Muscle PrepMuscle Prep, The first step of your desired muscle, generates a twisting motion. This prepares your body for the strength of muscle contraction to slowly increase during your treatment with body sculpture.
Stage Two: Muscle Tone: This phase increases strength and enhances endurance by stimulating the muscles with a stronger current. Your muscles will contract completely and will then be allowed to relax.
Stage Three: Body sculpture This is the final part of the sculpturing process. The truSculpt flex device provides quick, deep, and sequential muscle contractions that build muscle mass.
What are the side effects Associated with truSculpt Flex Body Treatment?
Because the Trusculpt treatment is non-invasive, there are no real side effects associated with the treatment. You may notice some soreness, sensitivity, and tingling in the selected areas.