As we age, our faces begin to show the effects of gravity, sun exposure and years of facial muscle movement, such as smiling, chewing and squinting. The underlying tissues that keep our skin looking youthful and plumped up begin to break down, often leaving laugh lines, smile lines, crow's feet or facial creases over the areas where this muscle movement occurs.
Soft-tissue fillers such as Restylane can help fill in these lines and creases, temporarily restoring a smoother, more youthful-looking appearance. When injected beneath the skin, these fillers plump up creased and sunken areas of the face. They can also add fullness to the lips and cheeks.
Restylane Kysse, New Hyaluronic Acid Filler, was just FDA-Approved for lips. It's designed to create softer, more natural-looking lips.
The Restylane family of products is a brand of hyaluronic acid dermal fillers that are each designed for a specific purpose. In addition to the original formula, Laser & Skin Surgery Center of Northern California offers the following types of Restylane.
RESTYLANE CONTOUR
Contour is the only cheek filler with XpresHAn Technology™, which restores your natural contour, frees dynamic expression, and refreshes your look. Balancing the science and art of aesthetics, this unique injectable hyaluronic acid gel creates natural-looking, subtly rejuvenated cheeks that are reminiscent of your younger self, but true to what makes you beautiful today.
RESTYLANE KYSSE
Kysse is the first lip filler designed with XpresHAn Technology™ for flexible movement and natural-looking volume proven to last for up to 1 year. Enhance texture and color of the lips while maintaining a full range of expressions.
RESTYLANE DEFYNE
Defyne is a gel formulation of hyaluronic acid designed to help smooth out deeper lines around your mouth, such as nasolabial folds and marionette lines, while letting you look more natural through a range of facial expressions.
RESTYLANE REFYNE
Refyne is specifically formulated to act like your body's own naturally produced hyaluronic acid. When injected beneath the skin, Restylane Refyne will plump up creased and sunken areas of the face, including the nasolabial folds and marionette lines.
RESTYLANE LYFT
Restylane Lyft can help to correct volume deficit in the back of the hands, cheeks, the correction of age-related midface contour deficiencies, and the treatment of moderate to severe facial folds. The Restylane Lyft formula contains hyaluronic acid, which acts like your body's own hyaluronic acid.
RESTYLANE SILK
Silk is a clear injectable gel of hyaluronic acid and 0.3% lidocaine. The unique, refined formulation is designed for precise lip shaping and for smoothing the lines around your mouth to create a natural look. Restylane Silk works by using hyaluronic acid to restore lost volume. Wrinkles and fine lines can be filled using Restylane Silk, and lips can be plumped as well.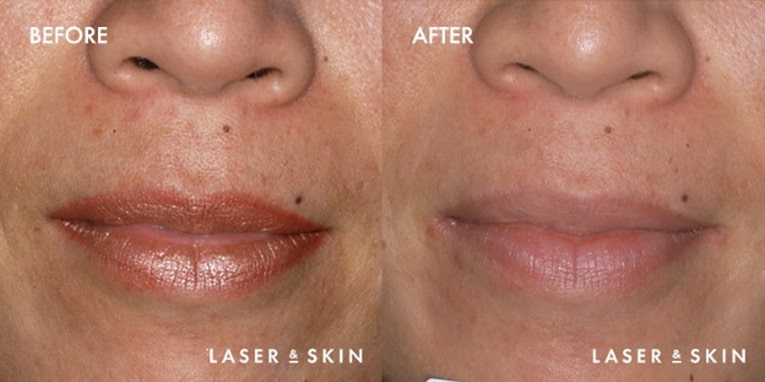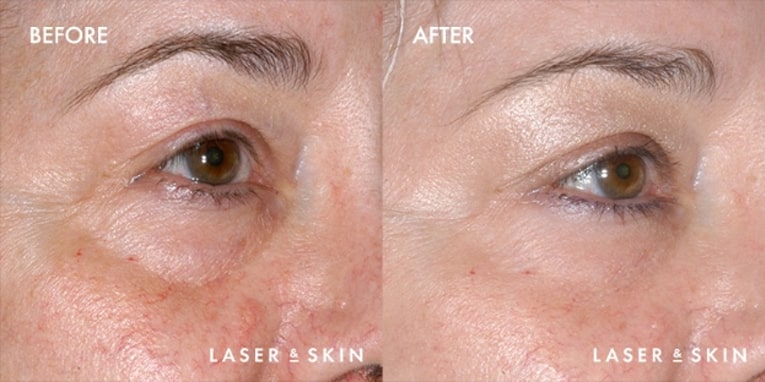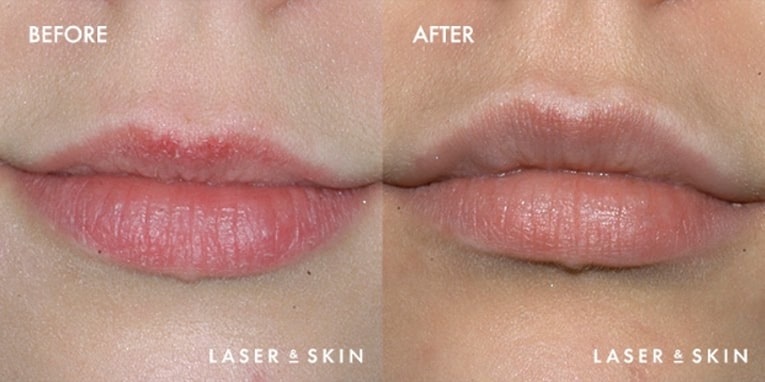 Treatments_Injectables-Restylane1
Treatments_Injectables-Restylane2
Treatments_Injectables-Restylane3
After your appointment, you will receive post-treatment guidelines. It is normal to experience some post-treatment discomfort, such as redness, swelling, pain, itching, bruising or tenderness at the treatment site. These side effects generally disappear within a few days, or up to two weeks, after injection.
Frequently Asked Questions
How fast will I see results?
Results are immediate, although it may take a few days to achieve full results. You will see a difference as soon as you leave the office, and over the course of the next week, you will notice further improvements.
How long do restylane silk results last?
Results will vary by individual, but treatments generally last from six months to a year. The FDA studies revealed that 98% of patients in the study reported improvement in their lip fullness two weeks post injection and 76% were still reporting improvement after six months.
Is restylane treatment painful?
The family of Restylane fillers contains lidocaine, a local anesthetic. Due to this addition, pain and discomfort are minimal.
What are the side effects of restylane?
After your treatment, you may experience side effects, such as swelling, redness, pain, bruising, headache, tenderness, lump formation, itching at the injection site and impaired hand function. These are typically mild in severity and normally last fewer than seven days in nasolabial folds and fewer than 14-18 days in lips. Swelling may be more likely in patients under 36 years, and bruising may be more likely in patients over 35 years.
Where can I learn more about restylane?
Aspire Galderma Rewards Program – For further savings on Restylane treatments, sign up for Aspire Galderma Rewards, Galderma's rewards program online or in our Sacramento office.