CoolTone is the muscle-strengthening counterpart to CoolSculpting. When you want to look not only trimmer, but stronger and sleeker, it's time for CoolTone – one of the latest innovations for firming and improving muscle tone in the abdomen, buttocks, and thighs. Laser & Skin was the first office in the region to offer CoolTone, so you can be assured of our experience with this exciting treatment.
As global leaders in non-invasive body contouring, Laser & Skin was the first to combine CoolTone with CoolSculpting to maximize results.
According to Dr. Suzanne Kilmer, world-renowned non-invasive body contouring expert, "Combining CoolSculpting and CoolTone further enhances the results of both procedures. CoolSculpting literally freezes and kills fat cells, whereas CoolTone works to tone the underlying muscle fibers."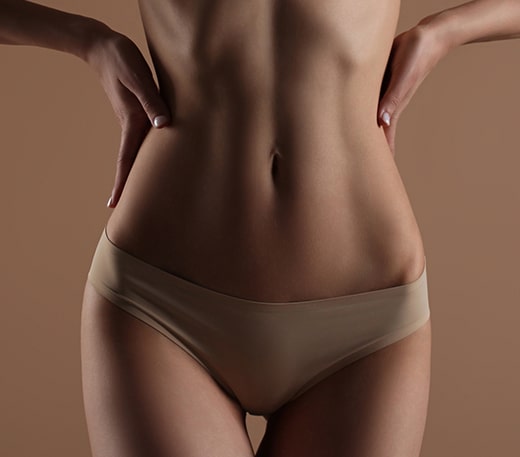 CoolTone uses Magnetic Muscle Stimulation (MMS) to selectively deliver strong pulses to muscle tissues in a noninvasive manner. CoolTone's MMS technology penetrates into the muscle layers and induces involuntary muscle contractions, all in a safe and effective treatment. CoolTone is FDA-cleared to strengthen, tone, and firm the abdomen, buttocks, and thighs.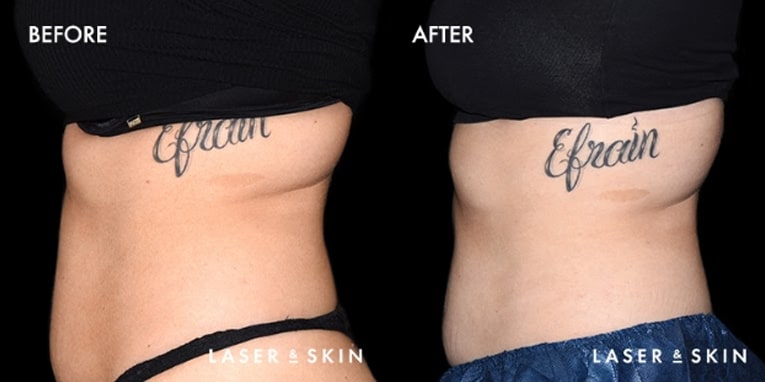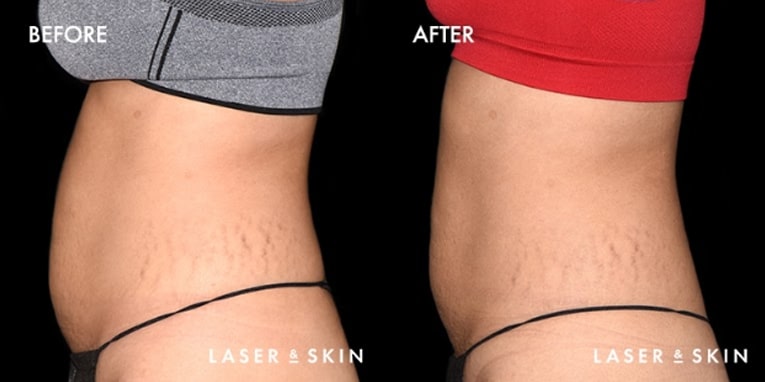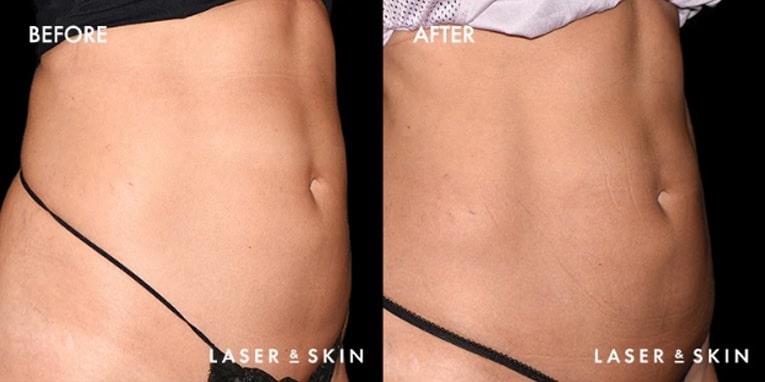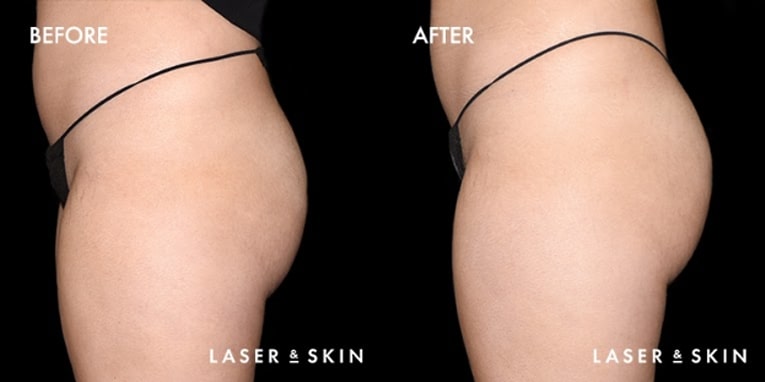 Treatments_BodyContouring-CoolTone1
Treatments_BodyContouring-CoolTone2
Treatments_BodyContouring-CoolTone3
Treatments_BodyContouring-CoolTone4
There is no recovery or downtime after a CoolTone treatment. You may experience muscular pain in the treatment area following treatment, similar to muscular pain after an intense work-out.
Frequently Asked Questions
What areas of the body can be treated with CoolTone?
CoolTone is FDA approved to treat the abdomen, thighs and buttocks.
Who is not a good candidate for CoolTone?
Patients with implanted electrical devices, like cardiac pacemakers, cochlear implants, intrathecal pumps, hearing aids should avoid CoolTone.
CoolTone should be used with caution in patients with Graves' disease, active bleeding disorders, or seizure disorders.
Can I have a CoolTone treatment if I am menstruating?
Women who are close to menstruation may find that it comes sooner, or cramping is intensified or increased with CoolTone treatments. Therefore, it is not recommended to undergo treatment during this time of the month.