Perméa is a gentle fractional laser treatment that helps diminish and reduce the appearance of melasma, skin pigmentation & discoloration, fine lines, shrink pores, and improve texture & tone.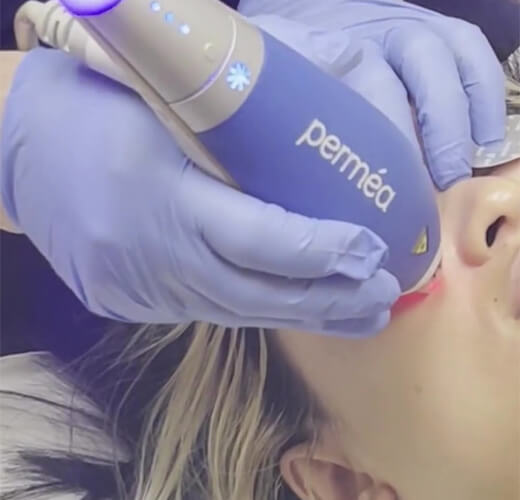 Perméa works by making thousands of tiny micro-injuries in the top layers of skin that trigger the body's healing process, replacing damaged skin with new, fresh tissue.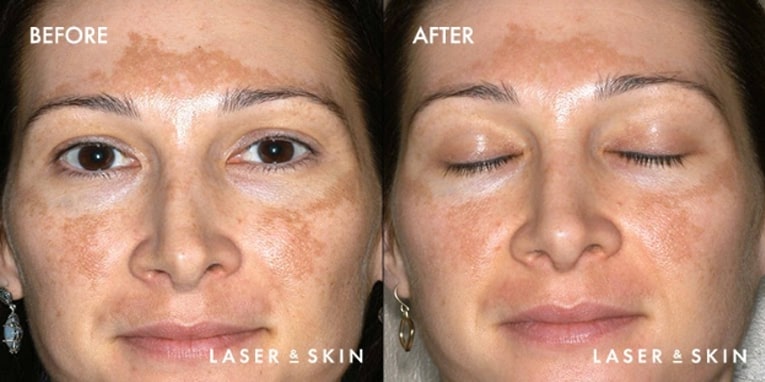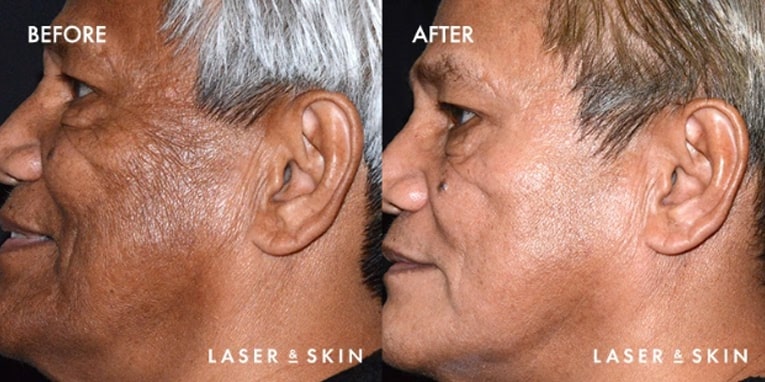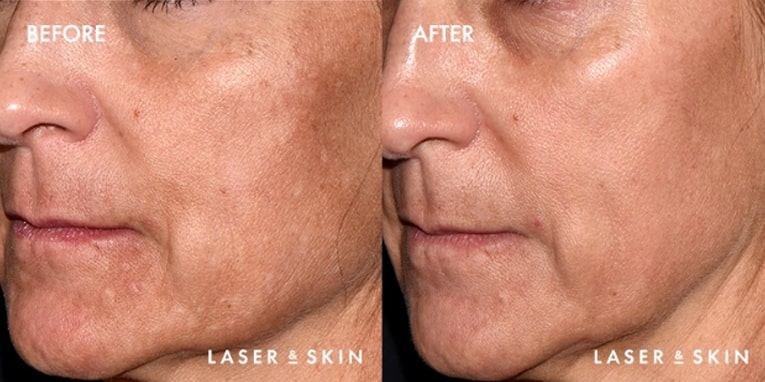 Treatments_LaserDevices-ClearBrilliantPermea1
Treatments_LaserDevices-ClearBrilliantPermea2
Treatments_LaserDevices-ClearBrilliantPermea3
Within a week or two after one treatment, your skin will start to feel softer, look brighter, and show a more even tone. Some patients may experience mild redness and subtle inflammation immediately after treatment. These generally resolve within a few hours but may last until the following day. Peeling or sloughing of the skin may occur one to two weeks after treatment. The results of Perméa treatment are both immediate and progressive. Results can last for months.
Frequently Asked Questions
What does a perméa treatment feel like?
Perméa requires no topical numbing. Most patients describe a prickling feeling and an increased sensation of heat during the treatment. To help lighten pigment, a topical antioxidant infusion and a calming biocellulose masque are applied.
Is perméa safe?
Perméa is safe for all skin types.
How quickly will I notice results after a perméa treatment?
Treatment results are both immediate and progressive. A few days after the treatment, your skin will start to feel softer, look brighter, and show a more even tone. Perméa can be performed as often as every other week to get desired results. Incorporating Perméa into your existing beauty regimen, the same way you would a facial will help improve the tone and texture of your skin. Skin is left smoother, brighter, and more even.