Cellfina is an FDA-cleared, minimally invasive procedure that is clinically proven to clear the underlying causes of cellulite.
In just one 45-minute treatment, Cellfina significantly improves the appearance of cellulite on the buttocks and thighs. The result? A smooth, healthy look and the confidence to wear a little black dress, a pair of short shorts or a string bikini, and know you look as terrific as you feel.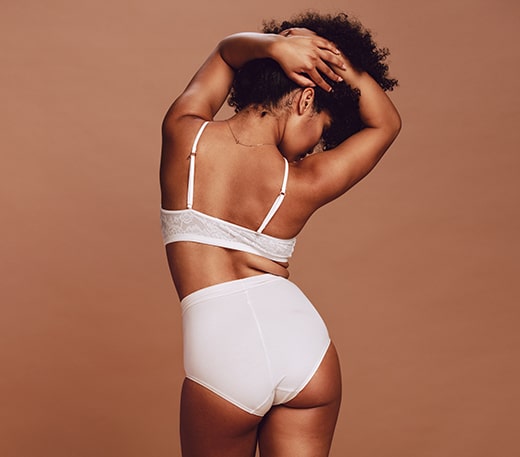 After a local numbing solution is administered, one of our board certified dermatologists uses the Cellfina system to target the structural problems that cause cellulite. By releasing the fibrous bands under the dimpled areas, Cellfina can reduce the appearance of cellulite in just one treatment session.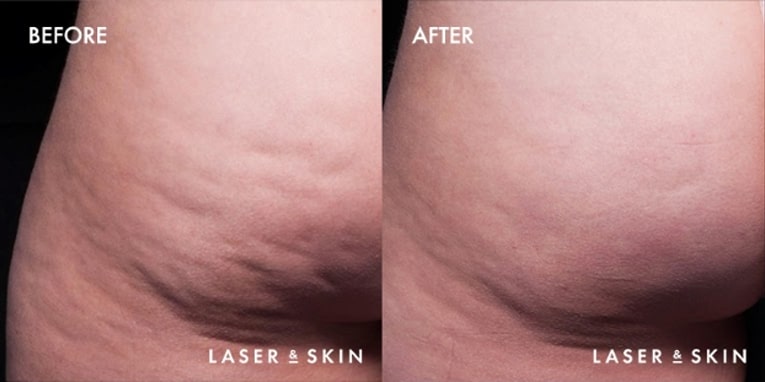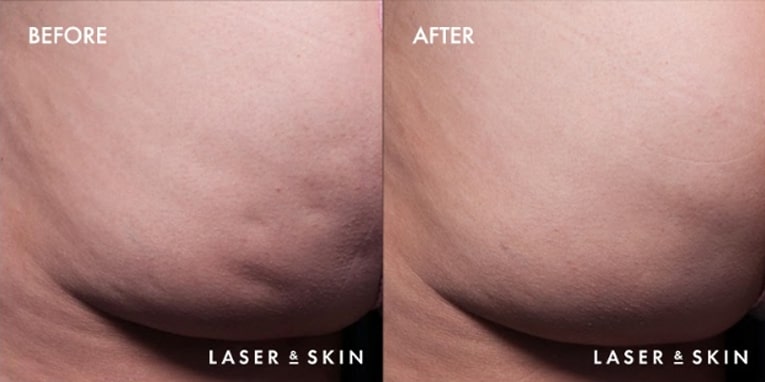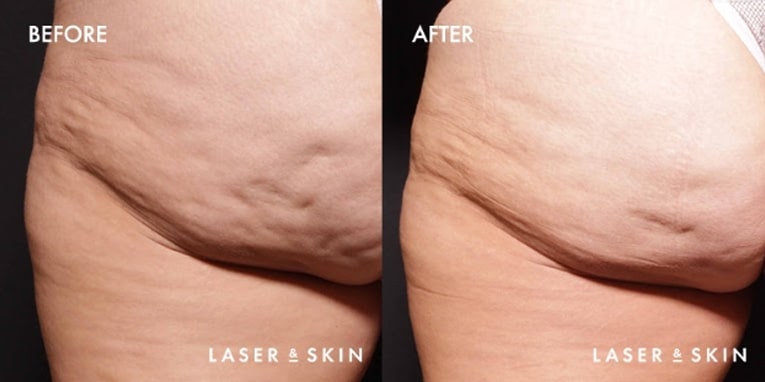 Treatments_BodyContouring-Cellfina1
Treatments_BodyContouring-Cellfina2
Treatments_BodyContouring-Cellfina3
There is limited downtime associated with Cellfina. Some patients experience initial soreness, tenderness, and bruising, but these side effects resolve quickly with time.
Within just three days after treatment, patients in the FDA-approved pivotal study reported feeling very satisfied with their results. At three months, 85 percent of patients were satisfied, and after one year, 94 percent were satisfied, surpassing patient satisfaction rates for all other cellulite treatments.
Frequently Asked Questions
WHAT CAUSES CELLULITE?
Fibrous bands, or septae, connect the skin to underlying tissue at select points, creating "chambers" of fat cells. When bands contract, they pull down on the skin, creating a dimpled appearance.
IF I UNDERGO CELLFINA TO REDUCE CELLULITE AND THEN GAIN OR LOSE WEIGHT, WILL MY RESULTS CHANGE?
It has not been studied, but improvement in the appearance of cellulite with Cellfina treatments have lasted for over three years and are the result of releasing the fibrotic bands, not changing fat volume, so minor weight changes are not likely to not affect results.
ARE THERE ANY SIDE EFFECTS?
There have been no serious adverse events associated with Cellfina. The most common side effects reported by patients in the FDA-approved pivotal study were soreness and bruising. Just three days after treatment, patients rated their pain as minimal (2.7 on a scale of 0 to 10; 0=no pain, 10=extreme pain) and most (82%) felt pain only with touch or pressure to the area treated. This minimal pain improved quickly with time. More than 90% of patients had no bruising at four weeks.
HOW LONG DOES THE CELLFINA PROCEDURE TAKE?
Cellfina is an in-office procedure that takes approximately 45 minutes, depending on the individual patient and the number of areas being treated.
HOW MUCH DOES THE CELLFINA TREATMENT COST?
Treatment costs will vary depending on individual patient needs. Because the treatment area is so personalized, we recommend consulting with one of our board certified dermatologists to determine your exact costs.